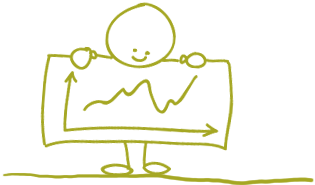 A Content Management System (CMS) which evolves with you as a client in focus
A CMS partner program that is uncomplicated - and without thumbscrews
The future belongs to mobility and your customers are already mobile. Is your business mobile?
Your Intranet can be an absolute necessity for controlling internal sharing of knowledge.
Extranet provides your website with an extra dimension, adding value for your clients and partners.
Selling your products or services online through an E-shop can be a strategic tool to boosting your turnover.
Your business' need for specific web applications will be handled professionally through experience and know-how.
If the data from your financial system needs to be dancing on your iPhone, you will need the right kind of integration
A great website requires maintenance to stay attractive and for this you can benefit from our Webmaster service

You might also want to consider consulting offered by WebHouse in the fields of Search Engine Optimization and web statistics.

In marketing your business, your website is one of the most important tools for reaching new and existing clients within your segment.
Even though your business has all the necessary ressources and the overview of all important elements in design, production, release, marketing and maintenance of your webste, you still need the right partner to guide you through the process of getting the maximum benefit from your website investment - no matter if your website is a mobile site, an E-shop or an Extranet.
You know your website is one of your most important marketing tools, and how you make everything come together at the best price can be quite a puzzle, when having to consider everything from webdesign, CMS, search engine optimization, search engine marketing, Google Adwords, web statistics and a whole lot more - which really only a professional partner has got the right expertise in.
For more than years WebHouse has helped numerous Danish and international businesses to succeed online anf get the maximum benefit from their website investment. We're proud to have many loyal clients, that have been with us for years - clients to whom it is important to cooperatie with a steady company that packs a lot of years of expertise in these fields.
If you would like to benefit from years and years of expertise in your web project - and a certainty that your investment in a website will pay off - then get in touch with WebHouse or a member of our friendly staff.