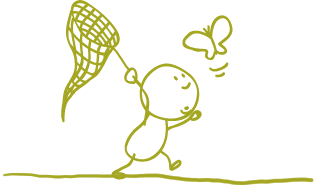 A Content Management System (CMS) which evolves with you as a client in focus
A CMS partner program that is uncomplicated - and without thumbscrews
The future belongs to mobility and your customers are already mobile. Is your business mobile?
Get the right partner for maximum benefits from your website investment.
Your Intranet can be an absolute necessity for controlling internal sharing of knowledge.
Extranet provides your website with an extra dimension, adding value for your clients and partners.
Selling your products or services online through an E-shop can be a strategic tool to boosting your turnover.
If the data from your financial system needs to be dancing on your iPhone, you will need the right kind of integration
A great website requires maintenance to stay attractive and for this you can benefit from our Webmaster service

You might also want to find out more about the possibilities in Facebook applications or iPhone applications.

When your business is ready to move forward - internally or on the Internet - you might be in need of the development of software applications to take care of processes not available in your standard systems and applications.
WebHouse can help your business develop system software or applications that adapts to the exact needs, your business may have in order to carry out the relevant processes - no matter if they are for use in-house or externally.
To lay out the best - and most inexpensive - ground for development of web applications to support a specific process, WebHouse cooperates with IT- and HR divisions, management and other functions in the company.
WebHouse develops web applications in ODEUM CMS or Microsoft .Net, PHP, Perl, C#, Objective C, Flash, ActionScript (Adobe Air), Java, JavaScript, og Cold Fusion, and we have years of experience in all of the mentioned platforms.
If you would like an informal talk or a meeting about your needs for web application, please don't hesitate to contact us.