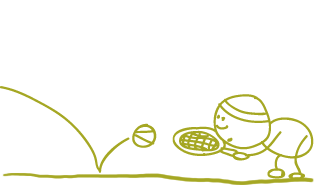 A Content Management System (CMS) which evolves with you as a client in focus
The future belongs to mobility and your customers are already mobile. Is your business mobile?
Get the right partner for maximum benefits from your website investment.
Your Intranet can be an absolute necessity for controlling internal sharing of knowledge.
Extranet provides your website with an extra dimension, adding value for your clients and partners.
Selling your products or services online through an E-shop can be a strategic tool to boosting your turnover.
Your business' need for specific web applications will be handled professionally through experience and know-how.
If the data from your financial system needs to be dancing on your iPhone, you will need the right kind of integration
A great website requires maintenance to stay attractive and for this you can benefit from our Webmaster service

You might also want to consider consulting offered by WebHouse in the fields of Search Engine Optimization and web statistics.

You are a partner or employed by a creative business, graphic design, ad- and/or communications agency, and your clients would like to benefit from your skills when developing a new website or other online businesses.
You on the other hand don't want to - or don't have the technical skills in-house - mess around with progamming or setting up CMS based websites.
You would like to get a head start, your clients are waiting, and you don't have the time or money to get involved in a long-term "marriage" with a CMS company. You just want to quickly and inexpensively get to work with your client - without losing sight of speed, quality and possibilities.
The ODEUM CMS partner program is put together so that you can begin tomorrow. You don't need any certificating, no long term training, there are no loud mouth sales demands - only complete freedom for you to focus what is important for you and your client: Your creativity.
WebHouse does all the technical work from implementing, content production, training and opration of your client's ODEUM CMS based solution, and you still get a decent profit from the job. All you need to do is the graphic work and/or communication concerning your client's solution - we do the rest.
You're not tied to a CMS solution with a lot of limits, and there are no definite demands towards you - so no thumbscrews. We're happy as long as you manage to sell an ODEUM CMS based solution every now and then.
If you would like to know more, please get in touch with Christian Broberg for a chat about your partner potential and how we can help you get started.