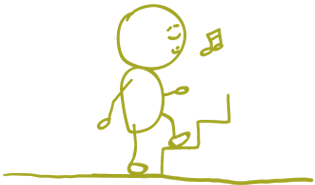 A CMS partner program that is uncomplicated - and without thumbscrews
The future belongs to mobility and your customers are already mobile. Is your business mobile?
Get the right partner for maximum benefits from your website investment.
Your Intranet can be an absolute necessity for controlling internal sharing of knowledge.
Extranet provides your website with an extra dimension, adding value for your clients and partners.
Selling your products or services online through an E-shop can be a strategic tool to boosting your turnover.
Your business' need for specific web applications will be handled professionally through experience and know-how.
If the data from your financial system needs to be dancing on your iPhone, you will need the right kind of integration
A great website requires maintenance to stay attractive and for this you can benefit from our Webmaster service

You might also want to consider consulting offered by WebHouse in the fields of Search Engine Optimization and web statistics.

ODEUM CMS is a completely standard Content Management System, and at the same time it is an advanced web development platform used for standard or customized web applications.
ODEUM CMS is not developed in quite the same way as many other CMS solutions out there. ODEUM CMS is designed and developed with you as a client in focus. Not only concerning standard functionality, but also in regards to the ongoing development of the product itself. All modules are a "work in progress" in coopereation with our clients, and new modules and additions to existing one are released as soon as they are ready - and not according to some kind of scheduled roadmap.
Our clients have demands, and we honour these demands at the lowest costs possible - which basically means, that ODEUM CMS is constantly extended and improved by WebHouse as well as more than 300 clients and partners.
ODEUM CMS has more than 50 standard modules, and is a complete Enterprise-Level Content Management System which is scalable for operating websites, Extranet, Intranet, and E-shop as well as being used as a server for mobile applications and web aplications of all kinds - and for all kinds of businesses; small and large.
As with any other solution delivered by WebHouse, we put you right front and center, and we are always happy to talk to you about how ODEUM CMS can supply your business with a better chance of success on the Internet.
Get in touch with us today and let's have an informal chat or a meeting about how ODEUM CMS can help you and your online strategy.
If you would like to become an ODEU CMS partner and sell and develop ODEUM CMS based website yourself, please contact us through our ODEUM CMS partner program.