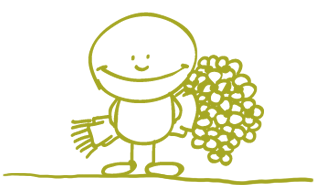 Create added value using great applications - and if the specific functionality doesn't exist, we'd be happy to build it
Your business will gain most benefits from its web solution investments when choosing a stable and solid partner.
Our process is the glue that ensures your project's success - we call our process "Triple E"
Brands are built on valuable experiences - and we can help you design your company's website as well as the entire graphic profile.
Operation and hosting of your web solution is an important choice ... that's why we do it properly

Read about targeted solutions in the form of websites, Intranet, Extranet, E-shop, and business-oriented webapplications.

If your business wants stability and continuity about your marketing activities on the Internet or offline, a full-serivce creative and technical partner is of vital importance to your success.
No matter if you are looking for a new partner or need to etsablish a brand new web solution for the very first time, WebHouse can help you out in the areas of web solutions, graphic design, hosting and colsulting.
You can rely on WebHouse as your full-service partner and supplier in all our areas of business, which amongst other includes website, Intranet, Extranet, E-shop, mobile website, CMS solutions, web design, system development, Facebook applications, graphic design,logo, identity, search engine optimization, web statistics, Google ad campaigns and other online platforms as well.
If you're looking for inspiration on how to optimize your business on the Internet or offline, then get in touch with WebHouse today.
Spend a couple of minutes looking at our references, and you'll have no doubt that WebHouse can provide added value for your business when you need web solutions, grahic design and hosting.