Thunderbird setup
This guide helps to set up Thunderbird for email communications with Webhouse mailservers.
Receiving mail
Unless you have a specific arrangement with Webhouse, use POP3 to fetch mail from Webhouse's mailserver.
Start by selecting "account settings" in the top menu
Select "Add Mail Account" in the "Accounts actions" drop down menu: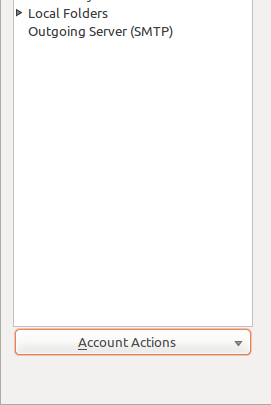 This creates a new mail account. Enter your name, email-address and password for the account. Press "Continue" when done: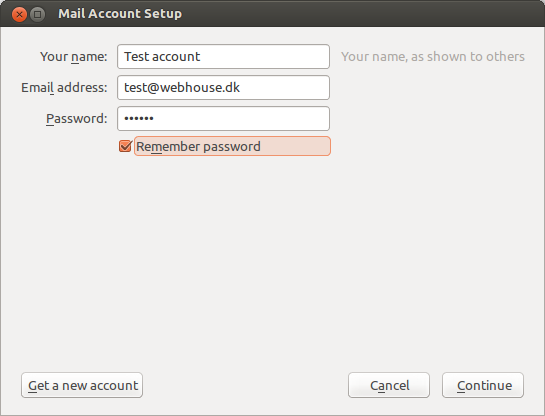 Select whether to use IMAP or POP3 for the account, preferably POP3. This cannot be changed later.
Click the "Manual config" button after selecting, not "done". You then get this screen: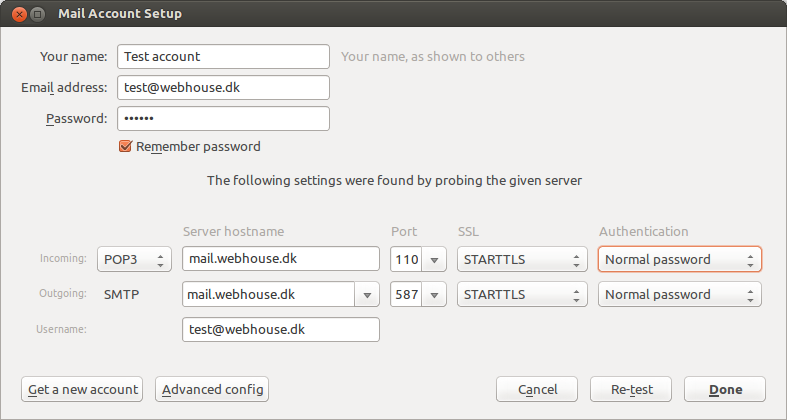 The mail server for both incoming and outgoing email is mail.webhouse.dk. Use STARTTLS to encrypt the connection, if you experience problems, you can use unencryptet connections. Select "Normal password" in the Authentication options, do not select encryptet password in any form.
Sending mail
Webhouse's outgoing (SMTP) server requires authentication. Passwords need to be sent as plain text, it is therefore preferable to use an encrypted connection: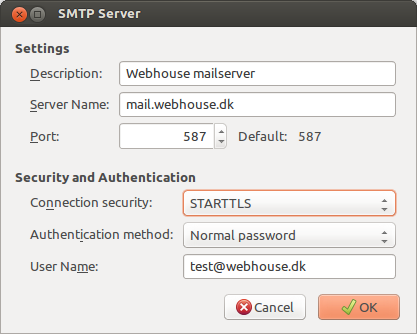 Connections security should use STARTTLS, only use unencrypted connection if you experience problems. STARTTLS uses port 587. If you use unencrypted connection, use port 25, 587 or 2525.
Password needs to be sent as normal password (no encryption).
Your username is always the same as the email address.
You're now ready to sent and receive mail